Custom Made For Professional and Personal Use
Fabric shutters are great alternatives to faux wood blinds, and conventional shutters. The wonderful thing about our fabric shutters is that they display fabric flat, like a piece of artwork, resulting in added visual value of high quality and sophisticated fabrics. When opened or closed, having fabric shutters on your windows, like other beautiful window treatments, adds elegance and color to your home. 
Owing to the numerous quality fabrics they can be made with, fabric shutters designs and stylishness can range from a bright colored look to a neutral or blackout appearance. If you are refurbishing your home or fixing some windows, you should consider installing fabric shutters. Not only do they improve the ambience in your home, they also provide several benefits that make your home better.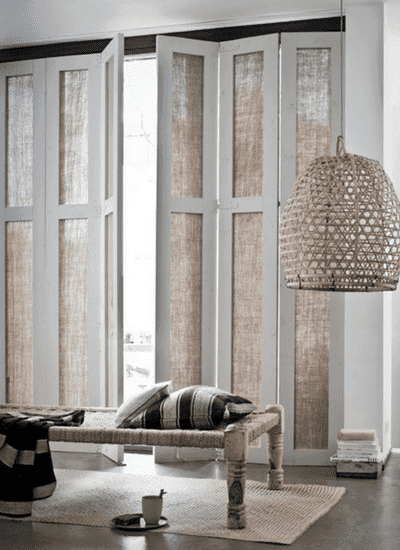 WHY CONSIDER FABRIC SHUTTERS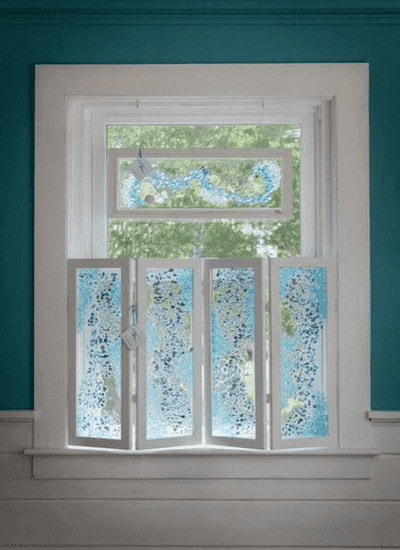 You might think you can only get privacy when you use curtains and blinds for your window treatment. You might want to think again. Our fabric shutters can be closed to cover the entire window, offering you full privacy. You can let light in when you adjust the shutters, without making it easy for people to see inside your home. Would you like to see for yourself?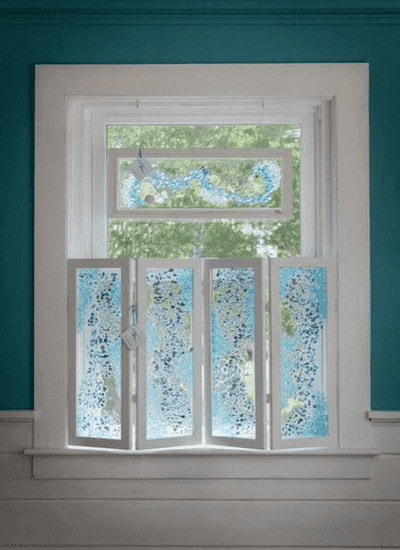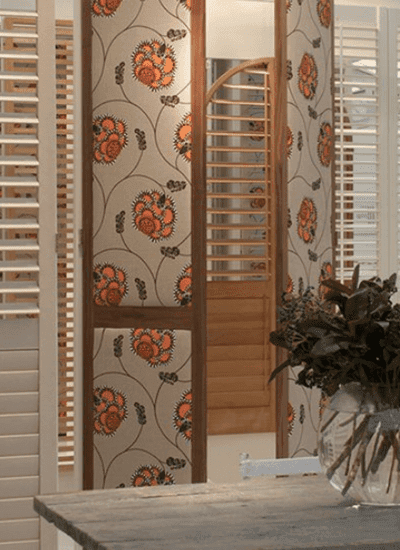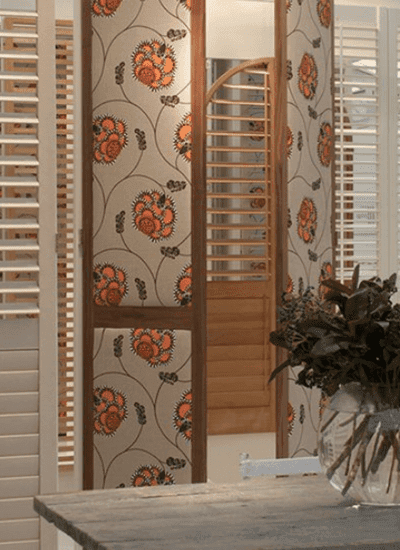 Our fabric shutters are everlasting, sophisticated and attention-grabbing window treatments. When you purchase and install these shutters, rest assured that they will add that extra curb appeal your home needs. They look good from the inside as well as from the outside. Although you may not want them in every room, however, there is a certain appeal to having them on the ground floor. They are also excellent alternatives to curtains or blinds, and you can enjoy a chic and elegant look in your home with our fabric shutters. These shutters do not just provide added protection, but they also add to the aesthetic appeal of any room. Are you ready to give your home the transformation it needs?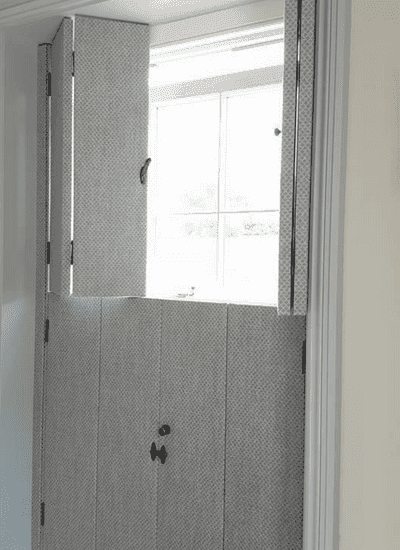 Fabric shutters are most suitable in spaces where you want to control the level of sunlight filtering into the room. They are suitable for your living rooms, office rooms, bedrooms and even recreational spaces! With our fabric shutters, you can control the way light enters your space. You can also make the lights dim by closing the shutters to create a relaxing atmosphere, or you could open them up to let light through to brighten up your space. If you like a pitch-black atmosphere in your bedroom, you should know that our fabric shutters also offer blackout qualities. Whatever ambience you desire, our shutters can do the job. All you have to do is place an order.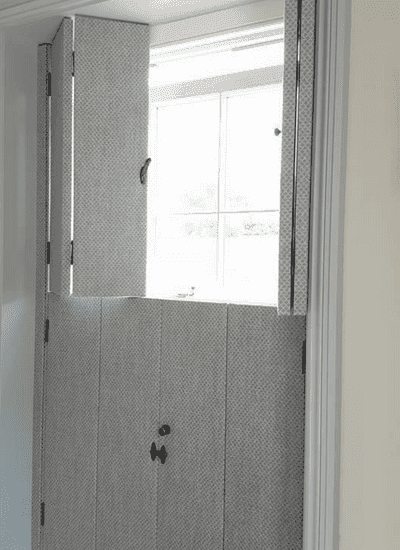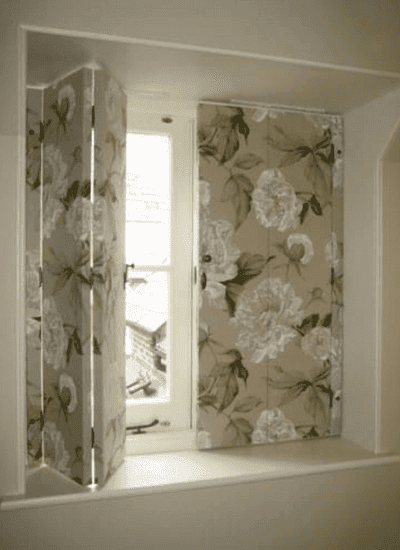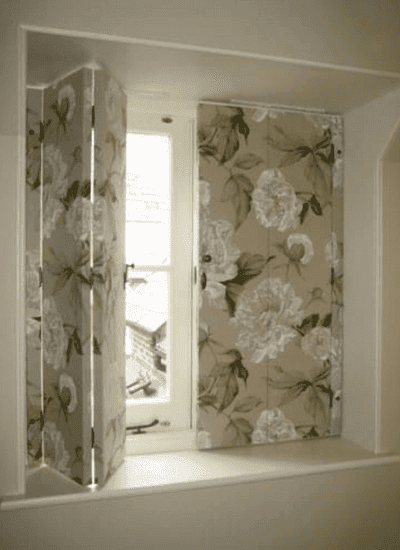 Unwanted sound from outside your home can get in the way of a good nap, but it doesn't have to be that way. With our fabric shutters installed on your windows, sounds coming from outside can be blocked off when the shutters are closed. Our fabric shutters offer good sound insulation which blocks out sound coming from outside, so you don't have to worry if you live on a busy street, or if a neighbor is mowing the lawn, as these shutters will muffle the sounds.
THERMAL INSULATION & TEMPERATURE CONTROL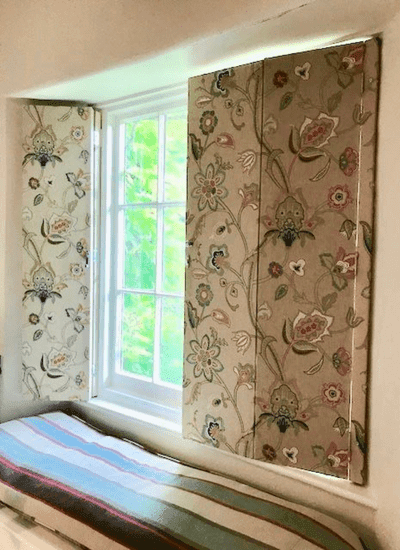 Our fabric shutters provide thermal insulation, thus keeping a significant thermal barrier to the chilliest of windows during the cold season. Temperature control is also offered in the summer, because it is possible to open the windows while keeping the panels shut, allowing air to flow while keeping the heat from the sun out. The use of our fabric shutters is also a huge energy savings for your home. Would you like to experience this unique feature?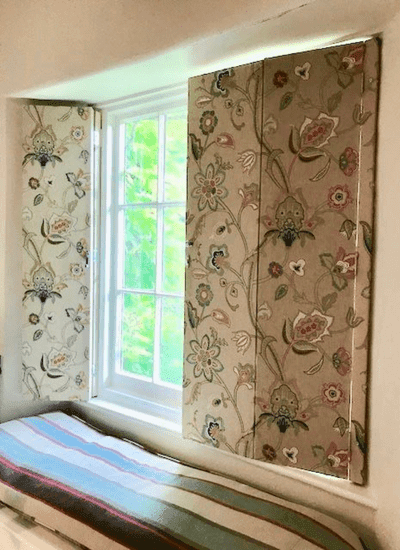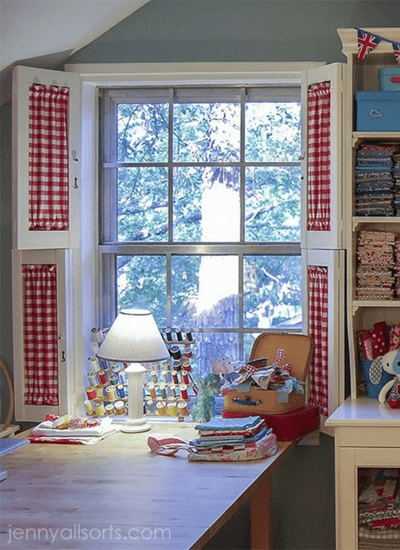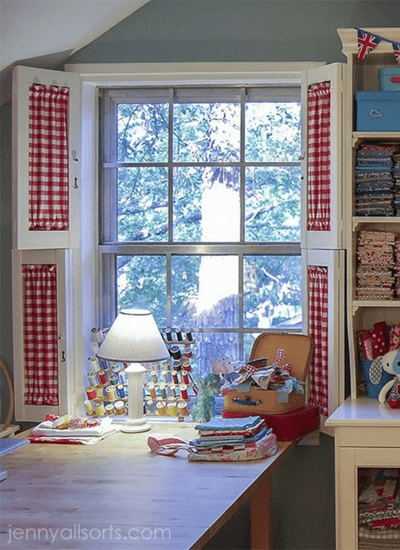 What is the use of having a window covering if you will be affected by the harmful effects of the sun? Our fabric shutters aren't designed to only cover your windows, but they have been made with a UV-protective layer of fabrics. When you want to let light flood into your space, the shutters can be fully opened, and adjusted to direct light away from furniture and fixtures, thus prolonging the life of your furniture and preventing a diminish in value of your furnishings. Would you like to check it out?
SUITABLE FOR ALL WINDOW SIZES & SHAPES
Our custom-made fabric shutters are made to suit your windows and are exclusive to your project. It does not matter what shape your windows are, our fabric shutters will suit them all. Not only would they make your windows look neater and more stylish, they would also complement their unique shapes. Do you have a unique window shape? We've got the best fabric shutter for you.
Looking for a Unique Window Covering That is Different From Blinds & Curtains?