When choosing window treatments for your rental property, it is important to consider a few things, such as cost, function, and style. Most property owners would not want to spend a lot of extra money on their rental properties. They would choose to equip their homes with a window treatment that can serve the intended purpose while saving on cost. If you have a rental property, keeping down the cost of repairs as much as possible is something you would definitely want to achieve.
Roller blinds are a perfect fit for your rental property as they can save cost on repairs and remain attractive even after a long-term use.
As window coverings, roller blinds can be made with a variety of materials that tenants would find appealing. The use of roller blinds for your window treatment not only adds a luxurious and sophisticated look to your property, it improves the capital value when it comes to getting a valuation on the property you want to rent out.
Choosing the appropriate blinds for your rental property can be a challenge most times, as there is a wide range of blinds with different function, style and design to choose from. There are several reasons why roller blinds are perfect for your rental property.
WHY ROLLER BLINDS FOR YOUR RENTAL PROPERTY?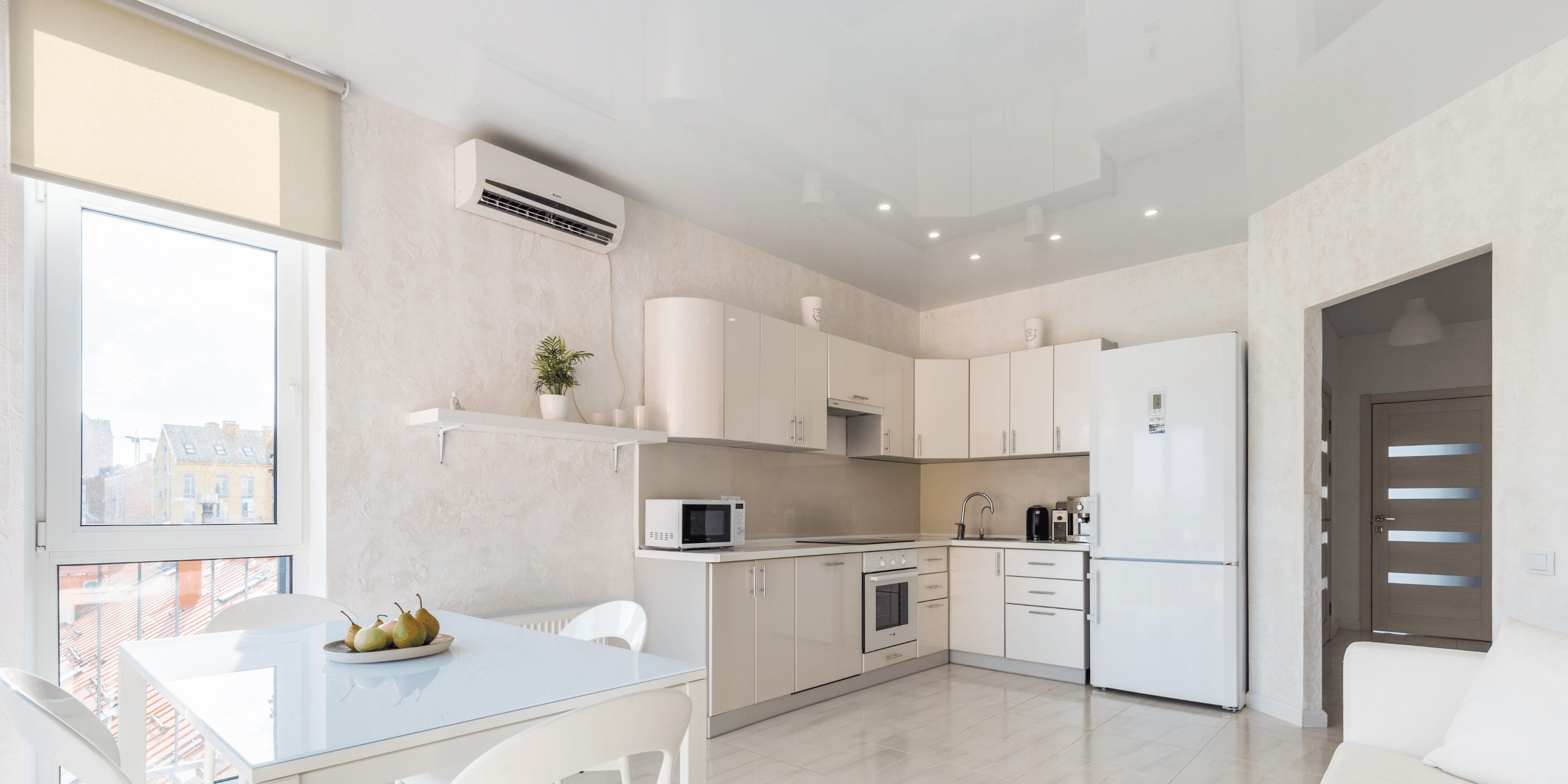 Roller blinds are not only versatile, but they are also flexible. This makes them a great choice of blinds to use in your rental property, as they are good décor element and the attraction core that gives a new look to your interior décor. The versatility of roller blinds is one of a kind since it can adapt to all window sizes! Regardless of the size of windows you have in your property, best believe that roller blinds are the perfect window treatment to use.
An amazing feature of these blinds is that they can fit in the bedroom, the kitchen, the living room, or the bathroom. Roller blinds can be customized to suit your desired pattern, color, texture, and transparency level. Whether you want your property to have a sober or ultra-refined look, roller blinds can give you the atmosphere you want. You just need to choose from an array of high quality fabrics to use for your roller blinds.
Roller blinds can be easily operated by anyone. Property owners and homeowners who are familiar with roller blinds would love to have them in every space due to how easy it is to activate. In the manual provided, you can read about their operation as it is easy to understand and operate the system, whether it is motorized or chain-driven.
This is a great choice as it provides comfort for your tenants because they don't have to stand up from their couch to manually adjust the motorized blinds to block sunlight or let light in. Blackout roller blinds help to keep the privacy of your tenants intact. With the help of a remote, they can access the functions of the blinds with the push of a button.
This is the most important reason why roller blinds are the best choice for your rental property. Roller blinds are identified for their durability since they are usually firmly built with steel tubes and good quality fabrics. They also have high quality operating systems with less exposed control mechanisms resulting in less damage and repair costs. These blinds can be installed for many years and still operate with proper functioning. They also do not wear out easily due to exposure to sunlight as their fabric can resist ultraviolet rays from the sun.
4. Artistic Value and Décor
Aesthetically, roller blinds are pleasing to the eye as they are neater and minimalistic which makes them attractive to prospective tenants. Owing to their attractive feature, roller blinds can greatly improve the appearance of your property, and can help influence a potential tenant's decision to rent the property as soon as possible. Furthermore, tenants are likely to stay longer in your property when it is neat, orderly and eye-catching. Installing roller blinds in your rental property makes it extremely beautiful to tenants.
Roller blinds are visually appealing in more ways than one. They provide clean lines that elevate windows to a different level. They also significantly contribute to the newness of the décor while being available in diverse colors, patterns and fabrics so you can easily find the best kind of blinds that compliments your home decor.
Roller blinds are not only durable, they also improve the interior décor of your property. A well-designed blind can retain its charm for years, withstanding varying temperatures, weathers and continuous use. Roller blinds consist of strong tubes and fabrics, and their charm do not wear out in the slightest even after they have been used for a long time. They are always stylish, beautiful in every style and pattern and so practical. If they are properly maintained, their aesthetic value would be retained.
6. CLEANING AND MAINTENANCE
Cleaning any window treatment is important to maintain its efficiency and appearance. However, window treatments like curtains and drapes would acquire dust even before the property is rented out, as they can be quite difficult to keep clean. Drapes and curtains need extra time and effort for them to cleaned properly. They will need to be taken down from the curtain pole, washed, allowed to dry, possibly iron and then fixed back on the pole. This is too much bother for a homeowner let alone a busy landlord.
Nevertheless, roller blinds can be dusted with minimal attention and this makes it easier to clean when one tenant moves out and the next one moves in. They are almost maintenance-free and you just need a wipe or a wet cloth to get rid of accumulated dust particles and dirt on the blinds.
As a property-owner, keeping your property neat and presentable is very important. You wouldn't want potential tenants to change their minds about occupying the rented space, would you? One of the best ways to keep your property clean and make it appear bigger is by installing roller blinds. The use of roller blinds to cover the windows in your property will make the place will look tidier. Unlike curtains and drapes that take up space, installing roller blinds will make your property look spacious immediately, thus enhancing the appearance.
Safety is another important measure to look at before purchasing and installing the blinds in your property. As a property-owner, it is your responsibility to ensure that your window treatments are safe especially if your tenants have small kids or pets. Roller blinds have cordless systems which makes them a great choice to install in your property as they will not become a safety hazard later.
Roller blinds are the best blinds for your rental property. By installing roller blinds in your property, you give your tenants the power to control privacy, lighting and the temperature in their home. When tenants are given this level of control over their environment, the tenants will not only be happy, they will be satisfied with the value they get for their money. When your tenants are content with their home, they are likely to stay longer and this will save you the stress of finding new tenants when a contract ends.